Grand Canyon University (GCU)
Arizona Western College has been in partnership with GCU for over 4 years.
Students who have enrolled at Arizona Western College will find it easy to transfer credits earned towards a Bachelor's Degree at Grand Canyon University. Located in Phoenix, Arizona, GCU offers a variety of nursing and health care programs, including undergraduate, graduate and bridge programs. Students can elect to take courses online or through evening classes, which meet just once a week at the Phoenix campus and other satellite locations throughout Arizona. Go to https://www.gcu.edu/admissions/college-transfer-center.php for more information. View the Articulation Associate Degrees and Course Equivalency Guide for GCU and AWC.

Charter Oak State College (COSC)
Charter Oak State College (COSC) has been in partnership with AWC for 11 years. Charter Oak State College serves non-traditional students, adult students, and those students seeking flexibility and affordability in degree completion. With online degree programs, there is no need to travel to campus after work or on the weekends. AWC's programs in Public Safety Administration may be applicable with COSC Bachelorette degrees.
For more information in regards to the Charter Oak degrees, you can contact them directly at (860) 515-3800 or email COSC.

University of Phoenix (UOP)
Arizona Western College has been in partnership with UOP for over 5 years. Elevate your education by transferring your Arizona Western College credits toward a degree at the University of Phoenix. When you enroll in classes at the University of Phoenix, you'll be assigned a personalized team of advisors to support you from enrollment through graduation. The faculty hold advanced degrees and work in the fields they teach - so you'll gain practical, real-time knowledge that is focused, challenging, and relevant. As a student, you'll have access to innovative education technologies and work in learning teams alongside other students, many of whom are working professionals. Take advantage of AWC's special fixed rate of $350 per credit for your bachelor's degree, compared to the standard rate $398 per credit. Fill out the Request Information Form and an enrollment representative will contact you to do a complete evaluation, including Prior Learning Assessments.
View the linked recorded webinars to learn more about the University of Phoenix BSN and BSN/CEP programs. Contact Kaeli Dutrow for more information to plan on the following start dates.
BSN CEP -start date 12/13/2022
https://attendee.gotowebinar.com/recording/7800295448917149697
RN to BSN -start date 2/14/2023
https://attendee.gotowebinar.com/recording/8892585484322278659
Go to the University of Phoenix's website to learn more about UOP. View the 2019/2020 AWC/ UOPX Course Transfer Guide.
Quick reference links: Concurrent Enrollment Program BS in Management and BS in Information Technology
University of Phoenix's response to COVID-19. Learn about the latest updates, helpful webinars, and K-12 Educator courses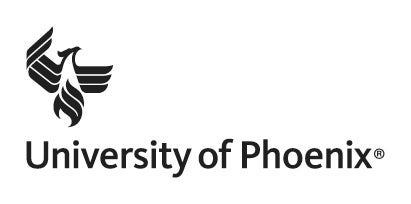 Kaeli Dutrow, MAED
Sr. Community College Strategy Manager | Workforce Solutions Group
kaeli.dutrow@phoenix.edu
Cell P: 559-577-4644
American College of Education (ACE)
American College of Education (ACE) offers students access to affordable and quality programs in education, nursing, healthcare, business, and more. Are you ready to become a leader in your field? With our affordable, flexible, and transfer-friendly program options, ACE is here to get you there.
More than 70 online programs to choose from
Save up to $1,000 with a partnership grant
Accredited by HLC, a regional accreditation agency
Pricing to fit any budget

Bachelor's programs for under $10,000
Master's programs for under $10,000
Doctorate programs for under $24,000
Visit our partnership page to learn more https://www.ace.edu/strategic-partners/arizona-western-college.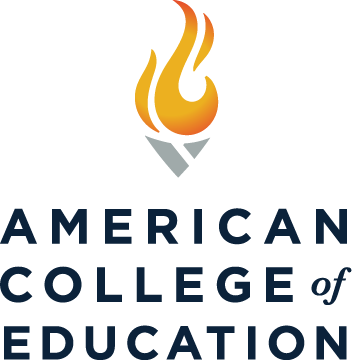 Southern New Hampshire University (SNHU)
Southern New Hampshire University is a private, nonprofit, accredited institution with more than 3,000 on-campus students, over 130,000 online students, and an alumni network of more than 100,000, making it one of the fastest-growing universities in the nation. With an established partnership with Arizona Western College, SNHU also offers affordable, accessible degree programs to AWC graduates, AWC employees, and their immediate family members with eligibility for a 10% tuition reduction for SNHU's online undergraduate and graduate programs, in addition to the waived undergraduate application fee.
Students may transfer up to 90 credits towards a bachelor's degree program after institution review. SNHU is proud to offer over 200 transfer-friendly degree programs and flexible degree pathways to transfer students and alumni.
To learn more about continuing your education at SNHU, visit their website to learn more.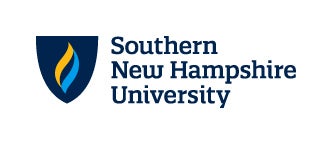 National University
We're proud to be a veteran-founded, San Diego-based nonprofit. Since 1971, our mission has been to provide accessible, achievable, higher education to adult learners.
Today, we educate students from across the U.S. and around the globe, with over 185,000 alumni worldwide.
We customize education plans that include adaptive instruction, holistic student support, and competency-based credentialing. At NU, you'll be better positioned to stay on track and accomplish your specific academic goals.
4-week courses- Studying and completing just one course each month keeps you focused on your goals, balanced in your life, and on the fast truck to graduation
75+ Degree Programs- Whether you're starting fresh or seeking advancement, our career-focused programs are designed to help you to make an impact in your chosen field.
WSCUS Accredited- At NU, you'll earn your degree from a reputable, private, non-profit university accredited by WSCUC.
Education designed to support the whole you. National University offers a holistic approach to student support, well-being, and success, called "Whole Human Education." It means we'll be with you side-by-side, every step of the way, breaking any barriers you face in achieving your education.

To learn more about transferring to National University, please contact:
Monir Masoud
Manager of Community College Pathways
mmasoud@nu.edu
Text or call: 619-457-1200
For One-on- One Schedule at your earliest convenience, please click the link below
https://calendly.com/nu-monir-masoud
Mark Francisco
Manager, Strategic Partnership Military and Veteran Outreach. Territory IV.
MFrancisco@nu.edu
P: 858-688-4586
A.T. Still University (ATSU) of Health Sciences (ATSU)
A.T. Still University (ATSU) of Health Sciences (ATSU) is the founding institution of osteopathic healthcare, established in 1892 by Andrew Taylor Still, DO. ATSU serves as a learning-centered university dedicated to preparing highly competent professionals through innovative academic programs with a commitment to continue its osteopathic heritage and focus on whole person healthcare, scholarship, community health, interprofessional education, diversity, and underserved populations.
ATSU is comprised of three campuses (Mesa, Arizona; Santa Maria, California; and Kirksville, Missouri) on more than 200 acres with seven prestigious schools. Located in Mesa, Arizona, ATSU's Arizona School of Health Sciences' (ATSU-ASHS) mission is to graduate health professionals highly skilled in evidence based practice who are committed to reducing health disparities for individuals and communities.
Arizona Western College graduates who meet minimum prerequisites and are endorsed by the College automatically qualify for an interview with ATSU-ASHS' Master of Science in Physician Assistant Studies program, which provides a learning-centered education that develops exemplary physician assistants who deliver whole person healthcare with an emphasis on underserved populations.
The residential, entry-level physician assistant master's program prepares students to serve their community as primary care providers through on-campus and clinical training throughout the 26-month program. The department educates physician assistants with a philosophy that patients come first, instilling in students the concept of addressing the entire patient through the body, mind, and spirit. This philosophy has at its core, the tenet that healing is more than treatment of a medical diagnosis. Our practitioners recognize the interconnection of the body (physical nature), mind (psychological and emotional), and spirit (spiritual and/or religious). ATSU graduates address the whole patient through competent medical treatments, application of educational and preventative strategies, psychological support, and value of the individual's spiritual beliefs.

University of Maryland Global Campus
Earning your bachelor's degree at University of Maryland Global Campus (UMGC) is now easier and more affordable because of our partnership with Arizona Western College. UMGC accepts up to 70 transfer credits from approved two-year institutions and up to 90 transfer credits from approved four-year institutions. As a UMGC transfer student, you can also take advantage of a $50 application fee waiver for new students and up to a 25% discount on out-of-state tuition.