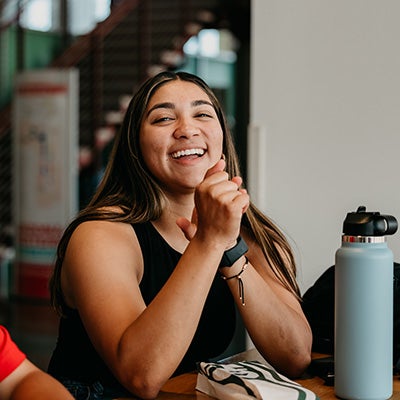 Student Success Center
Find a tutor today!
Schedule a tutoring session with one of our tutors. All tutoring is free and available during regular business hours. Please allow a minimum of 30 minutes advanced notice for online appointment requests and additional processing time for requests submitted over the weekend.
Math Center
The Math Center offers assistance with all mathematics courses as well as business, technology, and science. Free tutoring is provided in-person or virtually (video tutoring via Zoom) during all hours of operation. The SSC also rents TI-84 graphing calculators for use in select math courses.
Writing Center
The Writing Center provides free tutoring services for students at all levels and stages of writing in any academic subject. Our goal is to help you become a better, more confident writer. Writing tutors are available in-person, virtually, and via email. Tutors for ESL, ASL, and Spanish courses are also available in the Writing Center. Please request an appointment.