Summer Hours
Our summer hours begin on Tuesday, May 30, 2023. Monday-Thursday 9am-5pm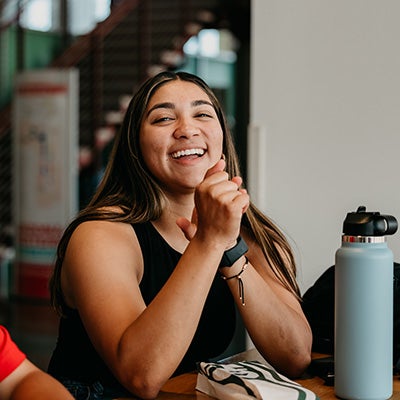 Student Success Center
Connect with a tutor!
The Student Success Center offers free tutoring for individuals or groups in a wide range of subjects. We promise a judgement-free environment with tutors who understand the student experience. You can succeed and we can help.
Math Center
In the Math Center, we offer assistance with all math courses as well as business, technology, and science. We also rent TI-84 Graphing Calculators to students in select math classes. In addition to math, check our Tutoring Schedule for help in other classes such as:
Business
Engineering
Chemistry and more…
Writing Center
In the Writing Center, we provide guidance for students at all levels of writing in any academic subject. Our goal is to help you become a better, more confident writer. We also offer assistance in classes such as:
English as a Second Language
American Sign Language
Spanish and more…
Choose an option below to connect with a tutor!
AccuCampus
The Student Success Center (SSC) is now using AccuCampus to schedule in-person and online tutoring appointments.