Image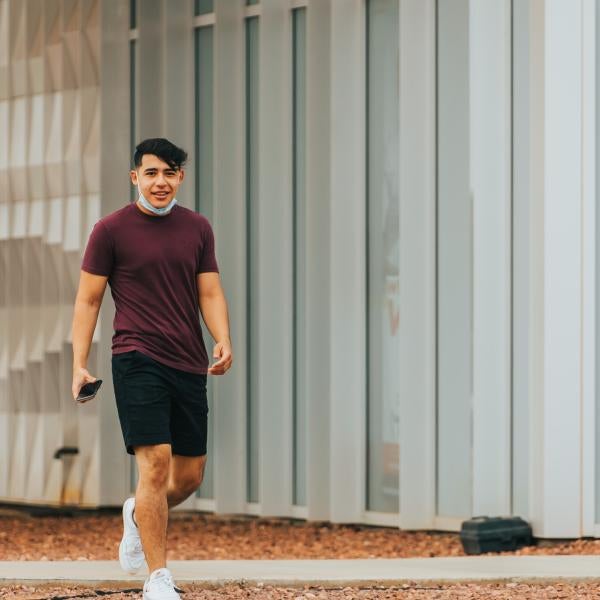 Residential Life
On-Campus Housing
So you want to live on campus? The Residential Life team is here to create positive, safe, and clean living and learning environments that promote academic success, cultivate personal development and provide a comprehensive collegiate experience for a diverse population through effective management in order to meet student needs.
Housing Applications
Housing is full for Fall 2023. We are now accepting applications for the waitlist.
Apply
2023-2024
Important Dates Fall 2023 Semester:
Fall Priority Application Deadline:
July 1, 2023
Summer Bridge Application Deadline:
July 1, 2023
Fall Semester Cancellation Deadline*:
July 6, 2023
Fall Semester Check-In Day:
August 18, 2023
Important Dates Spring 2024 Semester:
Priority Application Deadline:
December 8, 2023
Spring Semester Cancellation Date*:
December 14, 2023
Spring Semester Check-In:
January 12, 2024
* $100 Deposit is forfeited for all applications canceled after this date. Cancellations must be in writing, to cancel email housing@azwestern.edu from the student's email address.
Students must do the following before they are eligible to receive a room assignment in the Residence Halls:
submit a completed Housing Application/Agreement
pay a $100 deposit to the Business Office/Cashier
submit a copy of your complete immunization records. Please refer to our Immunization Protocol for more information.
*you can request an Immunization Waiver Exemption Form for medical or personal religious beliefs. Please email On-Campus Housing at housing@azwestern.edu.
*applications for minor students (under the age of 18 at the time of application) must contain a notarized parent/legal guardian signature or complete in the Residential Life Office.
Before a student will be allowed to check-in to the Residence Halls the following must be completed:
all steps required to receive a room assignment
provide a valid picture ID to obtain a student ID
you must be currently enrolled in 12 credit hours
your account balance must be paid in full (or a payment plan must be in place, and/or any scholarships/loans must be awarded to cover all costs)
If you have received a room assignment you must claim your room by 7:00 am on the first day of classes each semester. If you do not notify the Residential Life Office that you will be checking in late, you will forfeit your room assignment and your housing deposit.
Cost
2023-2024 Room and Board Fees (per semester)
Option 1:
Double Occupancy Room: $1189.00
High Meal Plan: $3074.50
Total: $4263.50
Option 2:
Double Occupancy Room: $1189.00
Regular Meal Plan: $2800.60
Total: $3989.60
**Single occupancy rooms are only available upon availability**
Miscellaneous Fees:
Housing Deposit: $100 - required as part of a complete housing application (Not covered by athletics)
Replacement Student ID Card: $10.00 (the first ID is free)
Room Lockout: $30.00
Room Key Replacement: $30.00
All students living on campus are required to purchase a meal plan. Meal Plans are non-refundable, non-transferable, and do not roll over to future semesters.
ALL CHARGES MUST BE PAID (or financial arrangements must be made) on your student account before you will be allowed to check-in to the residence hall.
Financial Arrangements could be a payment plan, student loans, or scholarships.
Payment plans may be established through "The Facts Payment Plan." Log-on to your WebAdvisor account to set-up the payment plan. Please contact the Business Office for more information.
Damages
You will be charged for individual damages and/or community damages for which the responsible party remains unidentified. You can help reduce your costs by locking room and hall/community doors, limiting visitors, and identifying students causing damage.)
Now you need to complete the Residence Hall License Agreement/Contract:
Important Forms and Helpful Links
*Please keep in mind due to FERPA regulations we are not allowed to give out any personal information regarding our residents (including room numbers, phone numbers, or class schedules). If you are a parent looking for your student please contact the Residential Life Office so that we may attempt to deliver a message on your behalf.