Image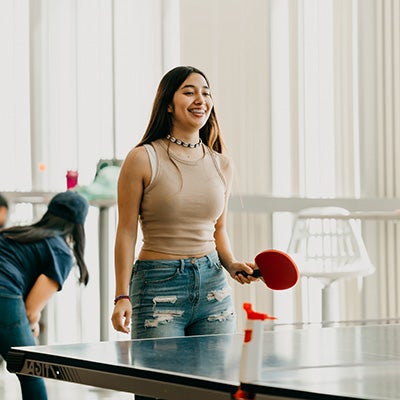 Student Activities
Get Involved!
Students who participate in extracurricular activities have proven to have more success in their college careers. When you become engaged in student activities, you are more likely to stay on track toward graduation, maintain closer contact with faculty, and have higher levels of self-confidence.
Upcoming Student Activities & Events

Check out the Game Room in the 3C building!
Recreational Areas
Game Room
The Game Room is a student space featuring two TVs for viewing and gaming, billiards, ping-pong, and comfortable seating. Equipment may be checked out with a Game Room Attendant using your AWC Student ID card.
Location:
3C – Top Floor
Hours of Operation:
M-TH 9:00AM – 6:00PM
Student Lounge
The Student Lounge is a comfortable, quiet student space to relax and escape between classes. Stop in and enjoy a seat in one of our bean bag loungers or pull up a chair at a desk to study or charge your devices!
Location:
AC 158
Hours of Operation:
M-TH 7:00AM – 10:00PM