Arizona Association of Chicanos for Higher Education (AACHE)
Our Mission
The AACHE-Yuma chapter promotes equitable educational and employment opportunities at Arizona Western College, Northern Arizona University and the Yuma and La Paz communities. It provides a forum for discussion for higher education issues concerning a diverse faculty, staff, students, and other under-represented groups, and seeks workable solutions through collaboration and meaningful partnership.
About AACHE
The Arizona Association of Chicanos for Higher Education (AACHE), founded in 1984, is a nonprofit 501(c) 3 association representing professionals and students across colleges and universities in Arizona.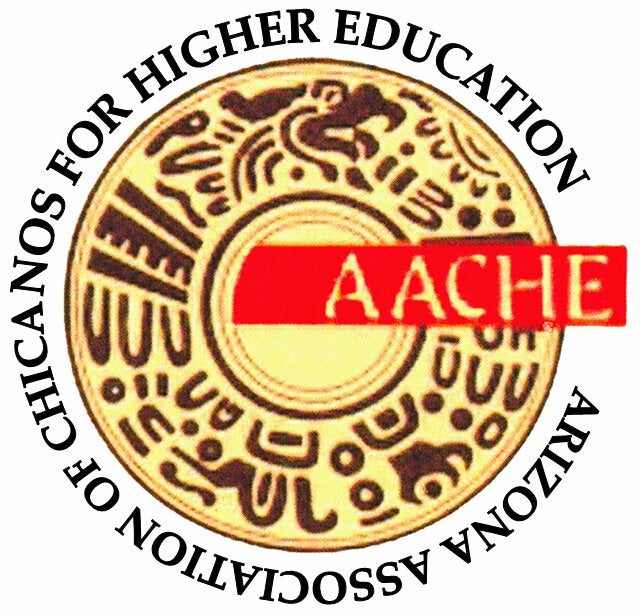 Yuma Chapter Officers
Antonio C Carrillo, President
Education: MA in Spanish Literature, MEd in Education Counseling/Human Relations, BA Spanish/Sociology.

Affiliations: San Luis Film Festival executive director, San Luis Municipal Property Commission president, Heart of Yuma planning committee, Blazing Desert ComicCon executive director, Yuma Young Adults Club advisor.

Honors: NAU Part time teacher of the year, Kathryn Davis Fellow for Peace fellow, SWCOLT fellow, Mexican Secretariat of Foreign Affairs - Mexican Consulate Advisor.
Bertha Avila, Vice President
Education: MEd Educational Leadership Higher Education; M.S. Law Enforcement Policing
Affiliations: HACU Scholarship Committee Reviewer
Cristina Gonzales, Assistant to the President
Education: MEd in School Counseling, BSW Social Work
Reetika Dhawan, Financial Executive Director
Education: MS in Applied Mathematics, MS in Physics, BSC in Physics/Chemistry/Mathematics, BA in Education; Emphasis teaching Math/Sciences.
Affiliations: Advisor for Math Club, Co-Chair for Math & Engineering
Honors: Outstanding Instructor for La-Paz 2010/2011, Star Faculty for 2012, NISOD for 2014, Endowed Faculty for 2015, Part-Time instructor for U of A
Martha Martinez, Director of Marketing
Education: MA in Spanish Literature, BA Spanish Literature
Martha Cordova, Director of Student Engagement
Education: MEd in Education Counseling/Human Relations, BA
Francisco Valenzuela, Director of Information Technology and NAU-Yuma Representative
Education: BIS in Computer Information Systems
Affiliations: CETYS Universidad Alumni Association
Find us on Facebook:
https://www.facebook.com/YumaAACHE/home
@yumaaache