Image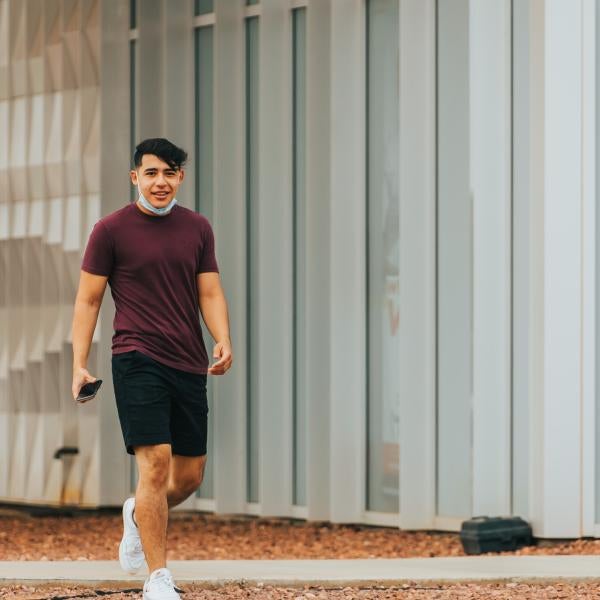 Arizona Western College is home to international students from over 40 countries. We welcome all students interested in studying abroad with us. Our friendly staff is eager to help with the entire application process—from your initial inquiry to your arrival and all throughout your stay in the U.S. We do our best to make your experience as an international student as rewarding as possible. We think you will find Arizona Western College the perfect place to call your home away from home.
---
Working Side-by-Side & Together with Your DSO (Designated School Official)
New Students
Apply for Admissions as an International Student.
Upload the Supplemental Documents;

Financial Verification

Bank Statement or LOI. Students must demonstrate an ability to pay for their studies either through their personal bank statement, scholarship or a sponsor bank statement or a combination of there to total USD $13, 000. Note: Letter of Intent for Sponsorship is required if a sponsor is being used.

Color Copy of International Passport
Official High School Transcript (Translated into English) Note: Athletes must submit an official certificate of completion or a diploma to be eligible for competition.

Arrive on campus before the session start date
Must register 12 credits or more in the program of study
Students must check-in with the DSO/ International Student Coordinator at the beginning of each semester to maintain status.
Update your DSO about the changes in your information or situation – Transfers, Program extensions, etc..
Important: All international students must have medical insurance, including coverage for repatriation of remains. AWC provides the necessary insurance coverage through a group plan or student may purchase their own. If you are going to purchase your own personal insurance, you must let the International office know who you are covered through & provide a copy of your insurance card to our office.
Active Students
Have to have and maintain at least 12 credits in program of study to maintain status
Before the DSO to register you in SEVIS, you need 12 credits classes registered
See the DSO before each session to register you
Do not drop classes without talking to the advisor and your DSO
Discuss emergency situation and needs with your DSO
Campus employment has to be authorized and supported by the international student office/ DSO
If you cannot arrive before the session start date, communicate with us to find solution
Transferring Students
Graduate in Spring/ May -- Transfer before the 60 days after graduation expires
Graduate in Fall/ December -- Transfer before the next session starting date meaning before January session start date. If you did not find the next school, come see us so we can extend your program end date to avoid the status to be terminated for failure to enroll (specially for athletes)
We are going to start a new system to fill out the transfer in and transfer out form online/Maxient
Leaving the Country (USA)
Before you leave the country, your I-20 has to be signed by your DSO.

The travel Endorsement signature is good for one year
Make sure you are meeting the VISA requirements for any country you wish to visit. IE: Mexico

Authorized Early Withdrawal: You cannot spend more than 5 months out of the United States/ SEVIS status will be terminated or complete depending on the cases.
If your SEVIS record (I-20) is completed or terminated you will need to work closely with SEVIS for possible reactivation. Communicate with DSO for support.

We can help, but you have to ask for that help to make us aware
You must read your school and personal email and respond because it is important.
To meet with your DSO Schedule your appointment international.students@azwestern.edu.
We stop accepting initial applications 20 days before the start each session date
The International Student Club will be meeting twice a month.
Do not go to Mexico, Why? Visa purposes and safety purpose
International Student Acceptance Process
Frequently Asked Questions