Qualtrics
Qualtrics is a software platform, a survey tool, that AWC staff and faculty can use to collect, understand, and act on student and employee sentiments and beliefs. Qualtrics allows users to collect data at any point in the process—e.g. in order to evaluate student satisfaction after the completion of a course or to track student academic level before the start of a course. Qualtrics can also serve other needs. For example, to create an RSVP form for a college event and poll proposed ideas on AWC opportunities.
Qualtrics allows users to distribute their surveys and reports through a variety of distribution means—by weblink, email, phone, social media, and QR code.
For general tips on working with Qualtrics please refer to this AWC Qualtrics Guide.
If your project involves human subjects, meets the definition of research, or includes any interaction or intervention with human subjects or involves access to identifiable private information, please review the Institutional Review Board's (IRB) requirements. 
Sample question: How do you envision support?
Sample report generated: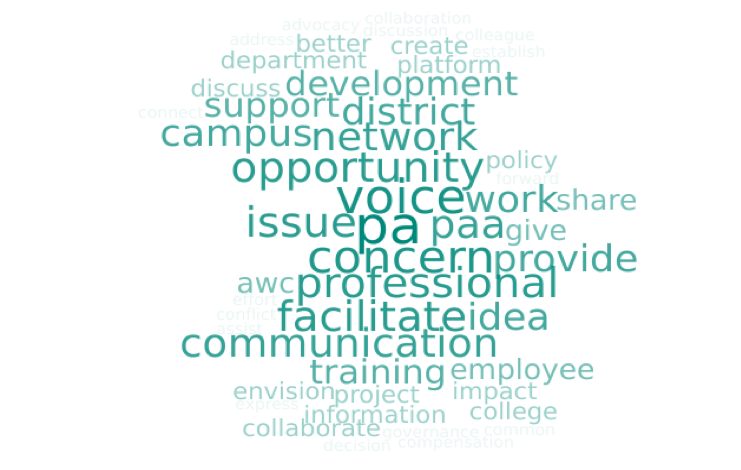 Sample report: