CRM Engage for Students
Connect with resources/ask for assistance.
ENGAGE allows currently enrolled students with a quick and easy way to connect with multiple resources. Once a request for assistance is submitted, you will receive an automated email with additional information and you should expect a phone call from the appropriate office staff.
How to access ENGAGE
Use your AWC email address & password
Request Assistance Process
Sign in.
To request help, simply click Assistance.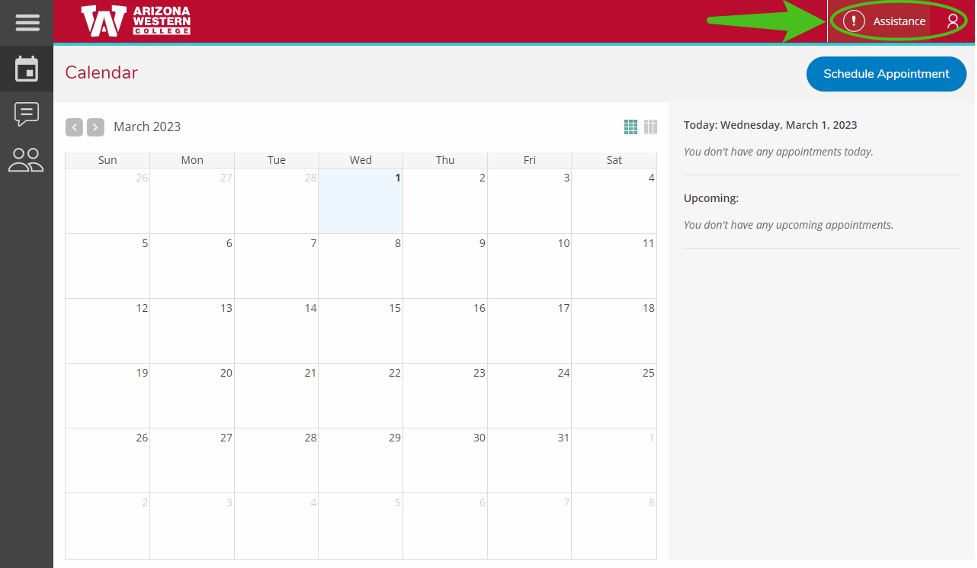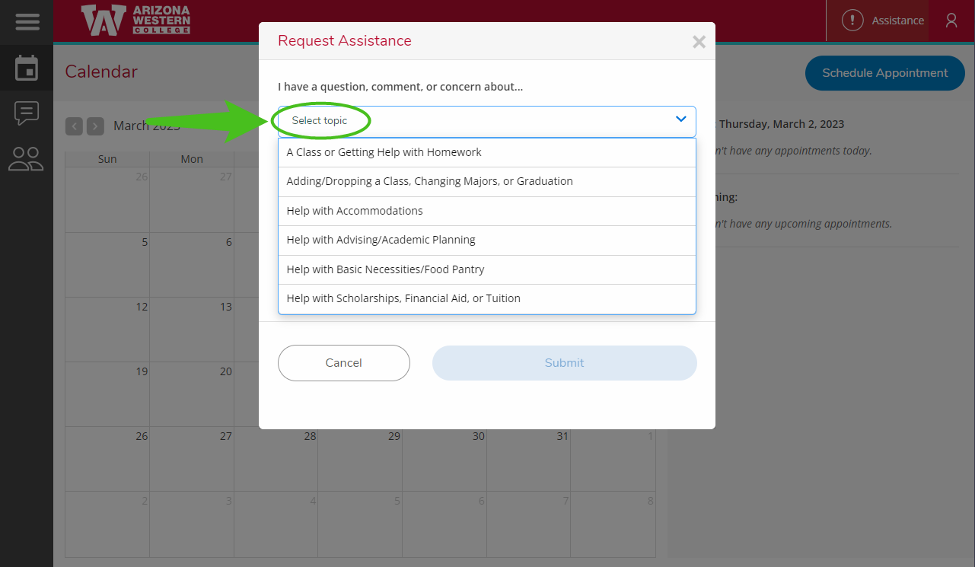 Add a Comment that provides more information on what type of assistance you need, and click Submit: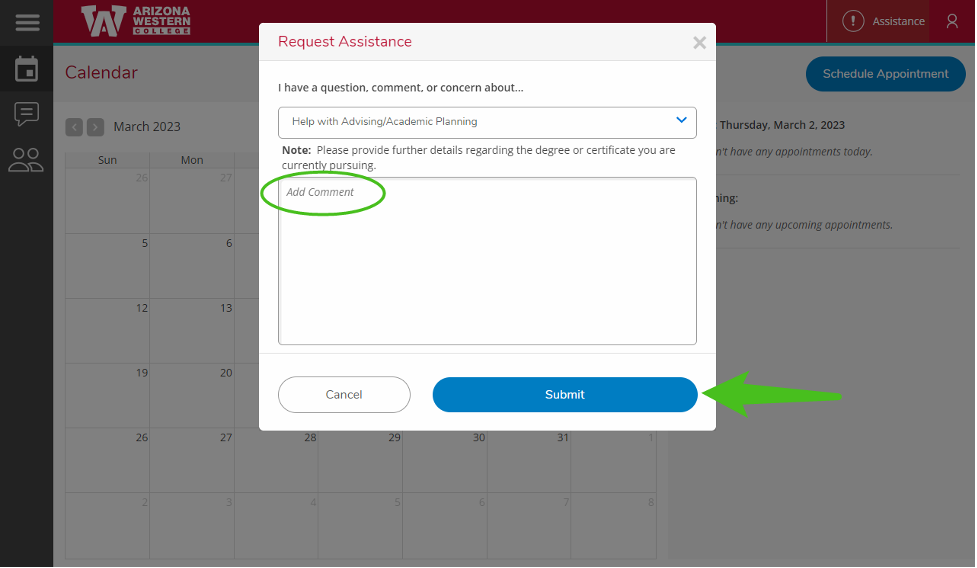 For any issues accessing the portal, please contact:
Marco Diaz
marco.diaz@azwestern.edu
(928) 344-7626
Schedule a Meeting