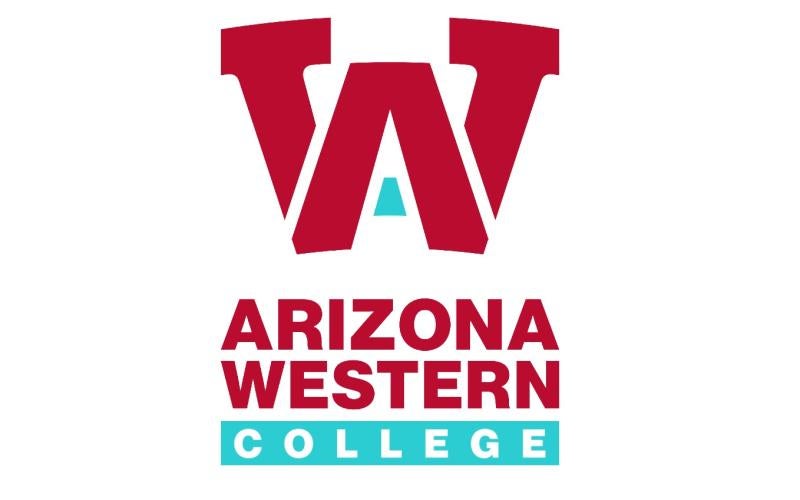 Students selected for All-Arizona Academic Team
December 19, 2022
---
Recipients earn full-tuition scholarships for bachelor's degree programs
Yuma, AZ (December 19, 2022) – Four Arizona Western College students received nominations to the All-Arizona Academic Team as part of the All-USA Scholarship competition sponsored by Phi Theta Kappa.

Anthony Crocker, Gricelda Montiel Ayala, Dulce Perez, and Luz Elias were tapped for the honor based on their outstanding academic performance and record of community service.

Each year, the Arizona Board of Regents provides scholarships to exceptional Arizona community college students on the cusp of transferring to a baccalaureate program. These awards cover resident tuition for ten consecutive undergraduate semesters, or sixty credits, at one of Arizona's public universities. In addition, the students will receive a special medallion commemorating their achievement as well as an invitation to a recognition ceremony in the spring 2023 semester.

Phi Theta Kappa, the national honor society for two-year colleges, sponsors the All-USA competition each year. Three rounds of judging culminate with select students earning the coveted title All-USA.

The Sigma Beta Chapter of Phi Theta Kappa at Arizona Western College is housed alongside the Honors Program and supervised by Professor David Kern.

Anthony Crocker shared that he was at a loss for words when he learned he had been nominated for this award.

"I was extremely excited," he said. "It felt rewarding, because it's been a long road to get here. I think I have been blessed with some really great professors."

As a high school student, Crocker shared that he struggled to get through his classes. He decided to drop out, and he had plans to join the military. Instead, he began drinking and using drugs. That path led him to jail, and then rehab.

"Slowly, I started to lose all the things I care about. I found myself with nothing. I didn't realize it at the moment, but now looking back, I'm grateful for all the things I went through so I can be where I am today," said Crocker. "I've been sober for seven years from drugs. It's my goal now to be able to help uplift somebody else who is struggling with those same kinds of things. Having that lived experience, I think it would be a little bit easier for me to relate with them, be there for them, and show them it can be done. I can be that proof for them."

Crocker is majoring in Social Work and is set to graduate from AWC in May of 2023. He plans to transfer to Northern Arizona University – Yuma to earn his bachelor's degree in Social Work and then continue to pursue his master's degree to do individual therapy.

He added that he's excited to keep going with his schooling. "I'm on a roll, and I just want to keep on doing it, I really like school. As a younger kid, I didn't do so great in school, but finally, as I have gotten a little bit older, I know this is where I want to be, this is what I want to do, and I love it."

While at the AWC Yuma Campus, Crocker has been in the Honors Program and has been active in campus activities.

"I've had a good time, and I've made some good relationships with teachers and some students as well - and that right there means a lot to me, it's kind of given me that motivation to keep on pursuing what I'd like to do."

Gricelda Montiel is also majoring in Social Work and plans to transfer to NAU after graduation to get her bachelor's and master's degrees in the field as well. Her goal is to work for Child Protective Services, but she said she's open to exploring other social work career options.

"I've always been passionate about helping other people. I love being part of the process of helping them grow and become better versions of themselves. Whatever I can do to help society become better, I'll try to do it," said Montiel.

Born in San Luis Rio Colorado, Sonora, Mexico, she moved to Arizona in 2018 to start taking classes at AWC. She began working as a writing and ESL tutor at the AWC San Luis Learning Center during her second semester at the college.

"My first professor here, in a country that was completely new to me, was the one who encouraged me to become a tutor and I took that opportunity, which I absolutely love. I enjoy helping students with a new language that was once new to me as well, and I love watching them become better writers."

Montiel shared that she was thrilled to have earned such an important nomination to the All-Arizona Academic Team.

"It means a lot to me and my family. I've always tried to make my parents proud and to make myself proud as well, and with an achievement like this, I'm a step closer to making my dreams come true."

Dulce Perez is majoring in Engineering at the AWC Yuma Campus and is set to graduate in May of 2023. She plans to transfer to Arizona State University to earn a bachelor's degree in Electrical Engineering.

She was initially drawn to the field of engineering because it revolves around creating something new. Perez also likes that engineering degrees are so versatile and can fit a variety of different career options. Right now, she's specifically interested in working with technology and renewable energy.

"At first, I was really surprised to receive this nomination, but I was also really honored and proud," said Perez. "I had hopes of receiving it of course, but I still doubted if I would be one of the people they chose. So, I was really happy when I found out that I was nominated. The award is definitely going to be a big help once I transfer. Now I don't have to worry about covering tuition."

Perez shared that while a number of her friends went straight from high school to a university, she was glad to be able to stay at AWC because of all the opportunities it has afforded her.

"Just because it's a community college doesn't mean I've had fewer opportunities or any less education. Through AWC, I have been able to receive this award to continue with my education and transfer to a university."

During her time at the college, Perez has participated in the SHINE mentor program. Through the program, she has had several volunteer opportunities working with younger students, and she's been able to work toward earning a certificate in Organizational Leadership from AWC. She also recently began an internship with the Housing Authority of Yuma.

Luz Elias, set to graduate May of 2023, plans to transfer to NAU to earn a bachelor's degree in Nursing. She hopes to pursue a career as a midwife or family nurse practitioner to provide care and assistance for the community.

"Ever since I was in middle school, the medical field has always caught my attention, but one thing that interests me about this field is that it is always changing and developing, therefore the education and learning experiences can continue while being able to help others in need," said Elias. "In the future, I'd like to build a non-profit organization that supports single parents and children in need in Arizona and create a scholarship foundation to fund the education of deserving students."

She shared that her family has always been her motivation to become the person and dedicated student she is today. "Everything I do is to make them proud."

Elias added that she feels grateful and honored to receive a nomination for this scholarship so she can pursue her goals and graduate with her bachelor's degree debt-free.

"The award will help me to solely focus on my studies and completing my education without having to worry about the financial issues that come along with tuition," she said.

While at AWC, Elias has been involved in the YES program, Phi Theta Kappa Honor Society, and has volunteered at a hospice facility, for tutoring sessions, and various other events in Yuma County.
Contact:
David Kern
Professor of English and Honors Program Director
Arizona Western College
David.Kern@azwestern.edu
(928) 317-5881