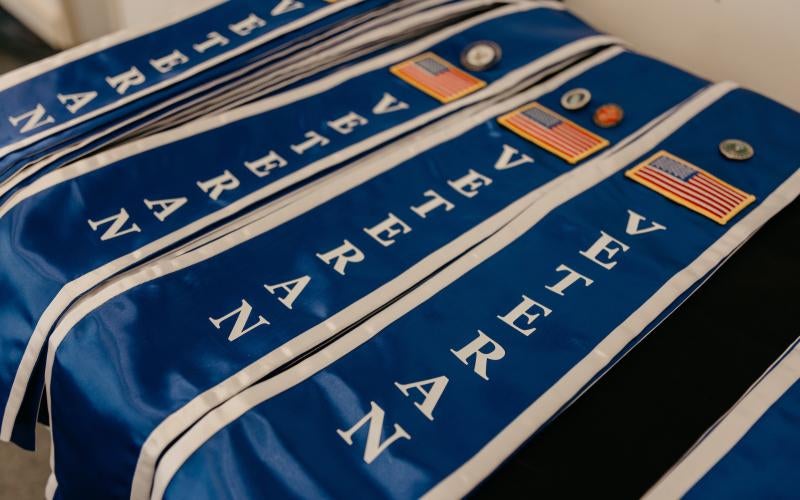 Grant to provide scholarships for veterans interested in healthcare fields
November 8, 2023
---
Dependents of military veterans can also qualify for educational funding
Yuma, AZ (November 8, 2023) – Arizona Western College was recently awarded a Congressionally Funded Community Projects Grant for veterans and their families interested in pursuing education in healthcare fields.
The goal of the funding is to increase capacity in healthcare certificate and degree specialties and to also serve the higher education training and workforce development needs of military veterans and their dependents.
"With the recent award of the Congressionally Funded Community Projects (CFCP) Grant to Arizona Western College, the institution is now better equipped to support veterans and their families in pursuing a career in healthcare. This grant not only expands the capacity of healthcare certificate and degree programs at the college, but also addresses the growing demand for skilled healthcare professionals in the region. By focusing on training and workforce development, this initiative aims to bridge the gap between education and employment opportunities for military veterans and their dependents, ultimately benefiting both the individuals and the healthcare industry as a whole," said Reetika Dhawan, AWC Entrepreneurial College Chief Executive Officer and Vice President of Workforce & Healthcare Programs. "We are grateful to Senators Kelly and Sinema for their support in this endeavor and look forward to providing our nation's heroes with the resources they need to succeed in civilian life."
Rebecca Cordero-Torres, AWC Director of Military & Veteran Services, added, "Our service members are assigned to many skills and trades while serving, so it comes as no surprise that our office supplies a large number of Veterans to CTE programs, and more specifically, medical-related fields. With the number of prerequisites in most medical fields, there likely won't be enough benefits to get them completely through a program, let alone advanced degrees in the field. With this grant, Veterans and their dependents have the option to save benefits for further study or utilize it alongside their benefits for their housing allowance."
For more information about tuition and fee funding options and requirements, contact AWC Veteran Services at veteran.services@azwestern.edu or (928) 344-7622. Registration for spring courses begins Monday, Nov. 13.
Contact:
Dr. Joann Chang
Dean of Healthcare Programs
Arizona Western College
Joann.Chang@azwestern.edu
928-344-7665
Contact:
Rebecca Cordero-Torres
Director of Military & Veteran Services
Arizona Western College
Rebecca.Cordero-Torres@azwestern.edu
(928) 344-7625