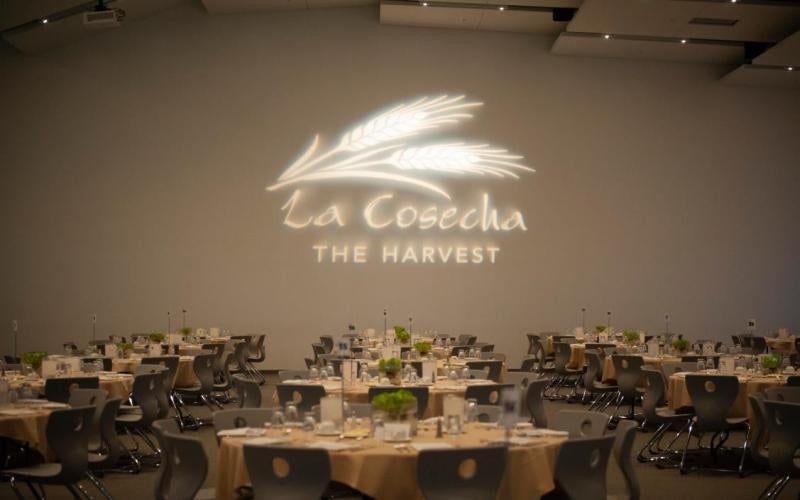 Graduates to be honored at La Cosecha
April 18, 2022
---
Yuma, AZ (April 18, 2022) – Arizona Western College students transferring to a university after graduation will be celebrated as part of an upcoming La Cosecha event.
This year's celebration will take place on Tuesday, May 10, in the Schoening Conference Center, located in the 3C Building of the AWC Yuma Campus, 2020 S. Ave. 8E. Registration begins at 5:45 p.m. and the dinner and program will begin at 6 p.m.
The event is intended to recognize AWC graduates transferring to a four-year university in the presence of their families, college officials, staff, and community guests.
"We encourage our graduates to continue their education in hopes that one day they will return to our community as professionals. We hope that each of these graduates will serve as a catalyst for other students as well," said AWC Transfer Specialist Daniel Fitts.
In addition to pursuing a transfer degree, students honored at this event must have also met at least one of the following criteria to apply for the recognition:
First Generation (neither parent has a bachelor's degree from the U.S.)
Relied/depended on financial aid to complete a degree
Students with a disability
Experienced unusual/extenuating circumstances during degree completion (i.e. illness, loss of income, death in the family)
All honored graduates will receive a certificate of recognition and a commemorative sash to signify persistence in the attainment of their educational goals. Five students will also be featured as speakers during this event.
Scholarships will be awarded during the celebration. Donors include AWC staff, faculty, and graduates as well as community members. An average of 12 to 15 scholarships are awarded each year.
Yuma attorney Candy Camarena, a past AWC graduate, started and has sponsored the banquet portion of the event for over 20 years with the intent of providing graduates with an experience they will encounter in their professional lives.
Visit azwestern.edu/lacosecha to learn more about this event. The deadline to apply for a La Cosecha scholarship is Monday, April 18. For additional information, contact Transfer Specialist Daniel Fitts at Daniel.Fitts@azwestern.edu or (928) 317-7684.
The media is invited to attend this event.
Contact:
Daniel Fitts
Transfer Specialist
Arizona Western College
Daniel.Fitts@azwestern.edu
(928) 317-7684