DANIEL P. CORR, ED.D.
Dr. Daniel P. Corr began his tenure as the ninth President of Arizona Western College (AWC) in July 2016. He has focused his early efforts on facilitating student success, increasing access to higher education, creating a comprehensive strategic plan, and fostering a climate of innovation, collaboration and stewardship at AWC.
To that end, AWC launched an aggressive strategic planning process in early 2017 that will chart the college's path forward through 2025. Under his leadership, AWC is also developing a facilities master plan to ensure the college's facilities are appropriate for a modern institution of higher education.
Dr. Corr may be new to AWC, but he is not new to Arizona or community colleges. Prior to assuming the role of AWC's President, Dr. Corr served as the Vice President of Academic and Student Affairs at Scottsdale Community College (SCC) from 2007-2016. Dr. Corr also held a variety of instructional and administrative positions at three different community colleges in Illinois. All told, he has over 24 years of experience at the community college level.
Dr. Corr has always placed an emphasis on establishing and maintaining community partnerships. He also remains committed to being responsive to local business needs. Locally, he serves on the Yuma County Workforce Development Board, the Yuma County Intergovernmental Public Transportation Authority Board of Directors, the Yuma County Ag Producers Scholarship Fund Review Committee, the Yuma Education Consortium, the Arizona Western College Foundation Board and the Consortium for Higher Education Sonora-Arizona. Nationally, Dr. Corr serves as an American Association of Community Colleges Commissioner and a Higher Learning Commission Peer Reviewer. In May, 2017 Governor Ducey appointed Dr. Corr to serve on the Arizona State Board of Education.
Inclusiveness and diversity are critically important to Dr. Corr, both personally and professionally. In Fall, 2017, Dr. Corr launched a First Generation campaign to highlight the nearly 65% of AWC students who are the first in their family to attend college. He invited AWC faculty and staff who are also first in their family to self-identify by wearing a gold "First Gen" shirt so students see examples of overcoming this obstacle throughout their college life with AWC. Dr. Corr is himself a first generation college graduate, and he recognizes First Generation students as part of the rich diversity here at Arizona Western College. Dr. Corr's wife of 24 years was born in Mexico and together they have raised their two teenage daughters in a bicultural environment. As a family, they share a passion for international travel and service.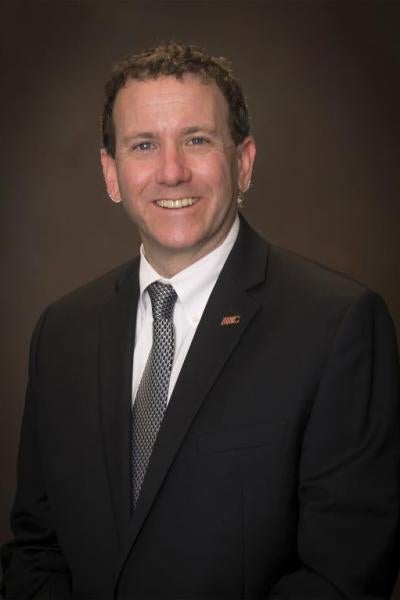 Watch the interview with Dr. Corr.