Payment Plan
Below are instructions for setting up a payment plan for tuition at Arizona Western College. You can find the payment plan schedule at http://mycollegepaymentplan.com/azwestern/.
---
After login, choose the Student Finance option. 
An overview of the Account Summary will be displayed.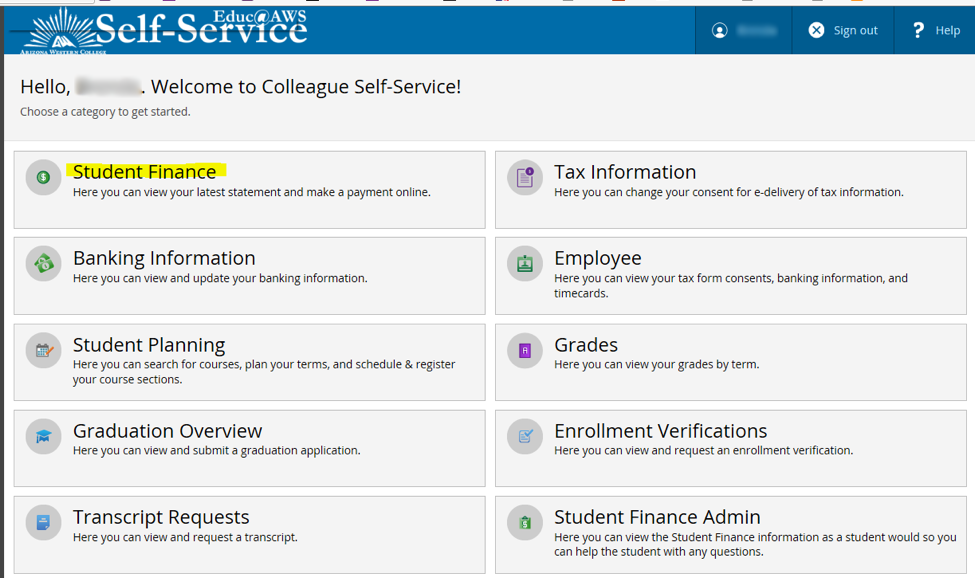 Account Summary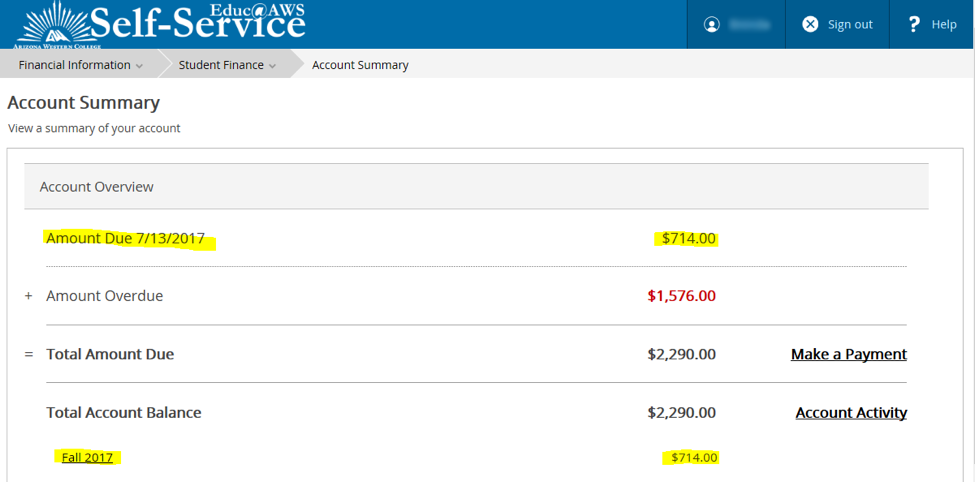 ---
Choose the AWC Payment Plan option from the top menu
Click on Student Finance menu at the top of the page and choose the AWC Payment Plan in the menu.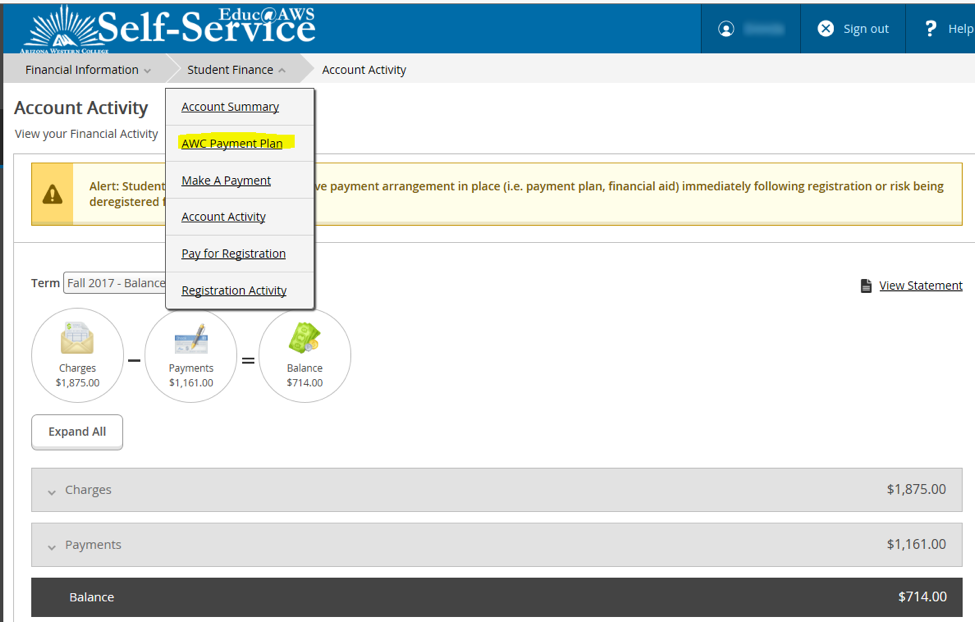 ---
Payment Plan and Billing Page
Select the Proceed to Processor button circled in red below. Note: Opens in a new window.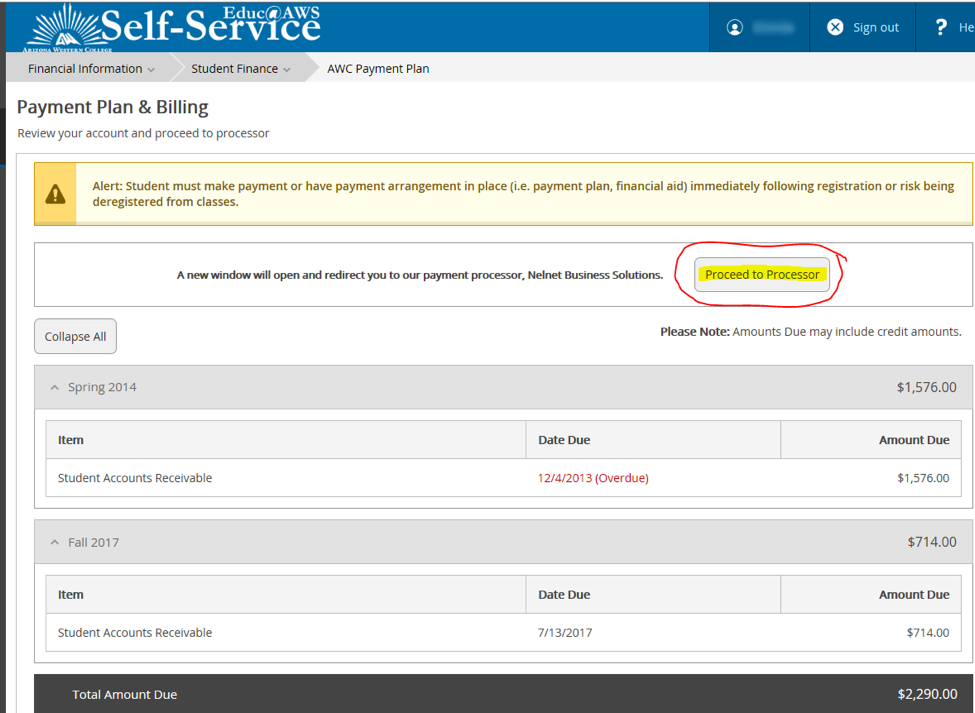 ---
Choose Make A Payment
Click on "Make a Payment" button. Note: Create an account, if you don't already have one.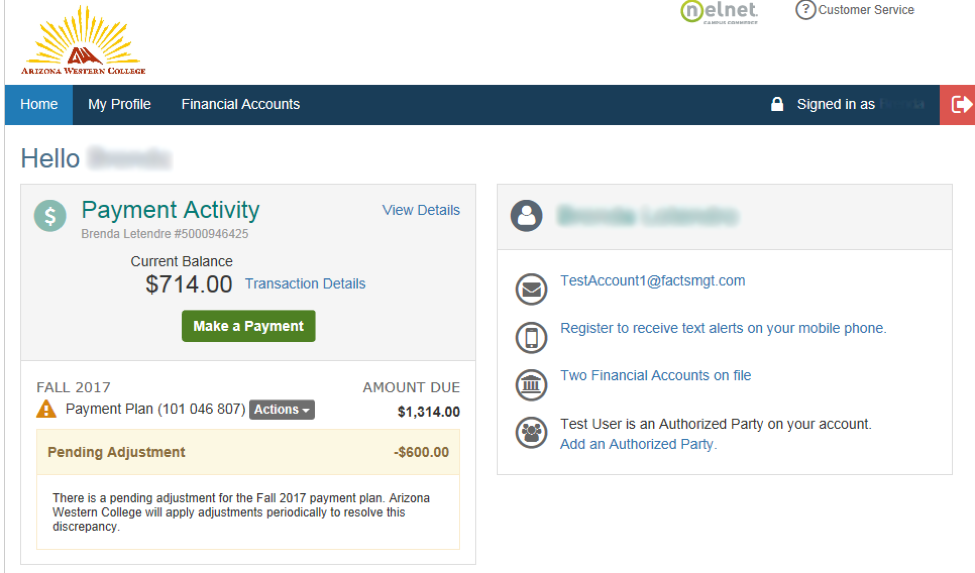 ---
Select the Term to Pay in Dropdown
Enter the amount and complete your payment.