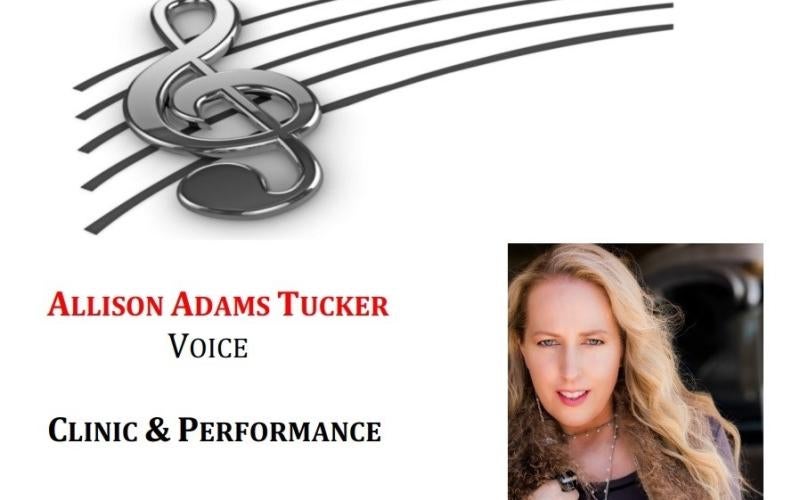 Village Jazz Series artist to hold free clinic and performance at AWC
March 16, 2023
---
Yuma, AZ (March 16, 2023) – Multilingual, world jazz vocalist Allison Adams Tucker will be holding a free clinic and performance open to the public on Thursday, March 23, from 1:30-2:45 p.m. at the Arizona Western College Yuma Campus, 2020 S. Ave. 8E.
Tucker will cover jazz and vocal performance, style, and technique during the master class and clinic. The event will take place in the Music Building in room MU 102.
She will be performing again later in the evening for the Village Jazz Series at 6:00 pm at the Yuma Palms Regional Center in front of Harkins Theatres.
Tucker can be heard on the concert stage and on recordings from jazz to national commercials to video games.
For more information about the clinic and performance at AWC, contact Professor of Instrumental Music Shawn Pollard at Louis.Pollard@azwestern.edu or (928) 344-7573. Visit www.yumajazz.com/village for more information about the Village Jazz Series.
Contact:
Shawn Pollard
Professor of Instrumental Music
Arizona Western College
Louis.Pollard@azwestern.edu
(928) 344-7573

Contact:
Deltrina D. Grimes
Professor of Choral and Vocal Music
Arizona Western College
Deltrina.Grimes@azwestern.edu
(928) 344-7574