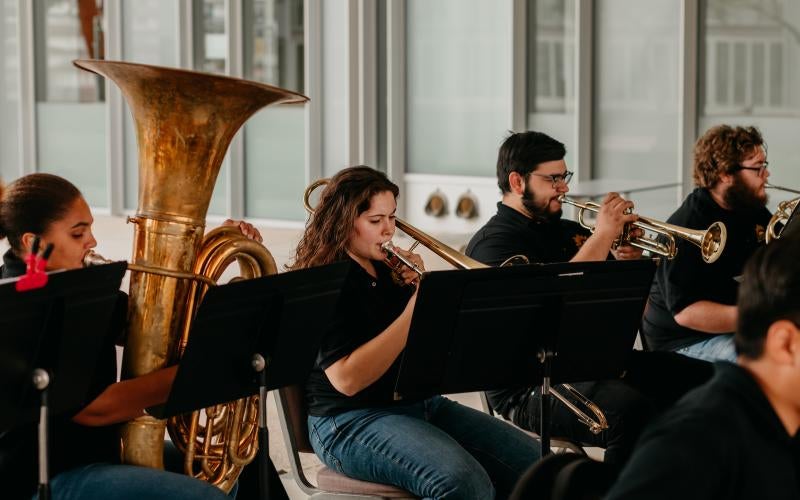 Musicians sought for AWC Pep Band
January 12, 2023
---
Yuma, AZ (January 13, 2023) – The Arizona Western College Music Department is currently seeking students interested in joining Pep Band.

"There are former high school band students all over campus, and we want to extend an invitation for these musicians to come join us," said Dr. Shawn Pollard, Professor of Instrumental Music.

While every band instrument is needed and appreciated, trumpets, all woodwinds, and basses or tubas are in particular demand.

The Pep Band performs on Friday or Saturday nights for the home volleyball games in the fall and the home basketball games in the spring. Patio concerts at the 3C Building and other performances are added when the sports seasons have concluded.

Rehearsals are Tuesday and Thursday afternoons at 3 pm. Students interested in other styles of band music might also consider joining Community Band on Monday nights or Jazz Ensemble on Wednesday nights.

Music scholarships that cover tuition and fees are available.

For more information, contact Dr. Shawn Pollard at Louis.Pollard@azwestern.edu or (928) 344-7573.
Contact:
Shawn Pollard
Professor of Instrumental Music
Arizona Western College
Louis.Pollard@azwestern.edu
(928) 344-7573