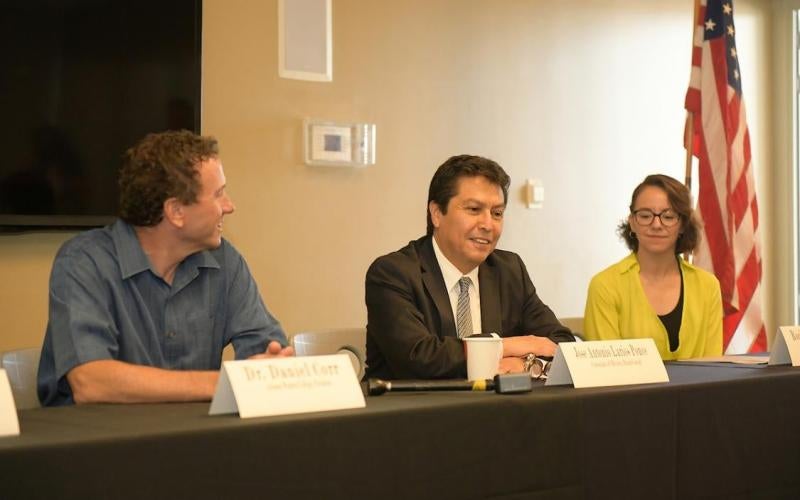 Mexican Consulate, Yuma, AZ and Arizona Western College join efforts to implement an Education Orientation Window (Ventanilla de Orientación Educativa)
April 9, 2019
---
Yuma, AZ (April 9, 2019) – A strong collaboration between Arizona Western College and the Consulate of Mexico in Yuma, Arizona continues in increasing educational knowledge and opportunities for the Mexican migrant community.
   The objective of the Educational Orientation Window Memorandum of Understanding is to establish an ongoing presence at the Consulate to increase the information and guidance provided to the Mexican migrant community on educational matters, both in the United States of America (USA) and in Mexico.
   Both partners shall promote the educational development of the Mexican nationals residing within the jurisdiction of the Consulate through different activities on diverse topics ranging from scholarships, admissions, advising, and foreign educational transcript evaluation.
   On Wednesday, April 17, 2019 at 11:00 am, Arizona Western College President, Dr. Daniel P. Corr, and Consulate General of Mexico in Yuma, AZ, José Antonio Larios Ponce, will kick-off the partnership at Arizona Western College Yuma Campus (East Meeting Room, 3C Building) with special remarks on the importance of this new partnership in advancing education information and attainment across the community. A small reception will be held following the signing of the Memorandum of Understanding.
For more information contact:
Maria Aguirre
Associate Dean for Downtown Center Services
Arizona Western College
maria.aguirre@azwestern.edu
(928) 317-6180
###