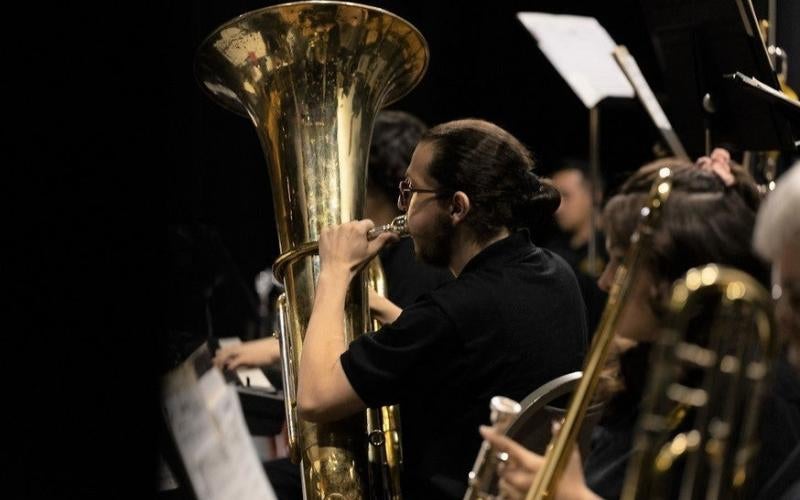 Jazz Ensemble to present two upcoming concerts
April 21, 2022
---
AWC and Cibola High School students to put on joint performance
Yuma, AZ (April 21, 2022) – The Arizona Western College Jazz Ensemble will perform two back-to-back concerts on May 3-4.
The AWC Jazz Ensemble will present a concert at the AWC Theater, 2020 S. Ave. 8E, at 7 p.m. on Tuesday, May 3. The "Jazz Victuals" concert will have a food theme, a popular subject matter lobbied for by students in the band.
The group will also team up with the Cibola High School Jazz Band for a joint concert at Cibola High School, 4100 W. 20th St., at 6:30 p.m. on Wednesday, May 4.
All are welcome to attend as the events are free and open to the public. Donations to benefit the AWC Music Department will be accepted.
Contact:
Shawn Pollard
Professor of Instrumental Music
Arizona Western College
Louis.Pollard@azwestern.edu
(928) 344-7573