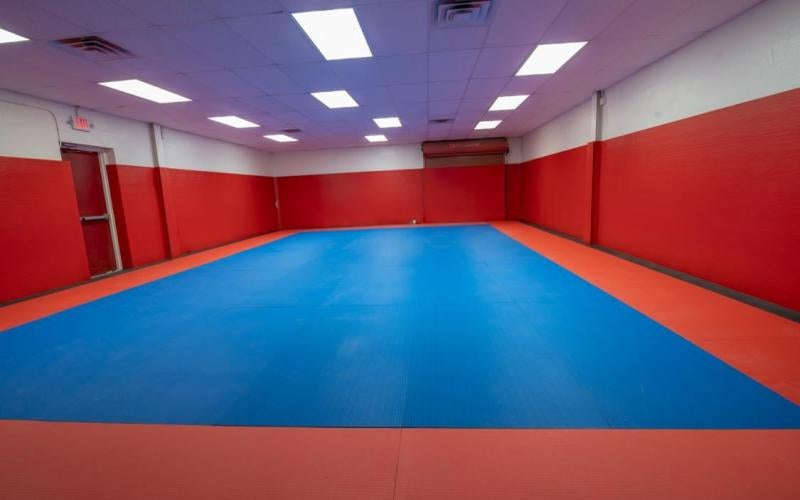 Full-time Law Enforcement Training Academy to be offered in March
February 28, 2019
---
Yuma, AZ (February 28, 2019) – When local law enforcement agencies reached out and asked for a full-time option to train incoming cadets, Arizona Western College worked with the City of Yuma and Yuma County to make that request a reality.
AWC will start offering a full-time Law Enforcement Training Academy housed at the Ray Croc Sports Complex, 1280 W. Desert Sun Drive, beginning March 25.
The program will allow for any Arizona agencies to have their cadets trained as certified peace officers for a fraction of the cost they were paying before to send them to out-of-town academies. Previously, agencies in Yuma County were paying between $12,000 to $15,000 to send cadets to Phoenix, Lake Havasu, or Tucson to get trained. The cost of the academies plus travel, meals, and lodging were becoming too expensive for agencies in the region to sustain.
AWC's new academy will provide training for local agencies for a cost of $500, and a cost of under $4,000 for out-of-town agencies, which includes lodging and meals. Law Enforcement Training Academy Director Richard Colwell explained that this lower cost is due to the contributions of almost $25,000 from Yuma County and $45,000 from the City of Yuma to equip and renovate the Ray Croc building as well as close to $100,000 from AWC for furniture, computers, lockers, and instructional supplies and equipment.
When cadets graduate from the program, AWC will be reimbursed $2,500 per cadet by the Arizona Peace Officer Standards and Training Board. The goal is to offer the academy for at least 24 students per year, depending on demand, which will help defray the initial cost of the program.
"This partnership is an illustration of Arizona Western College's commitment to respond to the needs of the communities we serve," said AWC President Dr. Daniel Corr. "When we were approached by our law enforcement partners with this problem, we wanted to be part of the solution.  The Arizona Western College Law Enforcement Training Academy will be a tremendous asset for our communities."
While the college already offers an open-enrollment, two-semester academy on campus during weekends, the new 20-week academy will run Monday through Friday and is specifically tailored for cadets who have been hired and appointed to attend by an Arizona law enforcement agency.
Contact:
Richard Colwell
Law Enforcement Training Academy Director
Arizona Western College
Richard.Colwell@azwestern.edu
(928) 317-7591
Contact:
Reetika Dhawan
Dean of Career and Technical Education
Arizona Western College
Reetika.Dhawan@azwestern.edu
(928) 344-7769