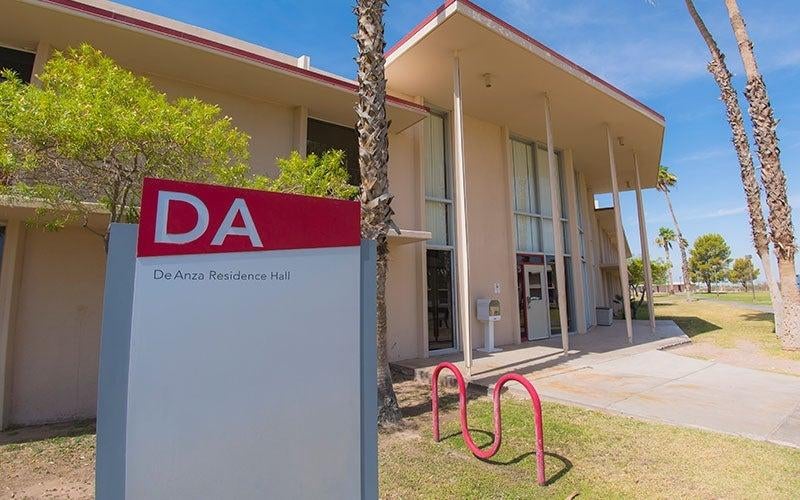 Demolition of DeAnza Residence Hall to take place Nov. 22
November 18, 2021
---
Event to be broadcast live on Facebook 
Yuma, AZ (November 18, 2021) – The long-standing DeAnza Residence Hall at Arizona Western College will be coming down at 9 a.m. on Monday, Nov. 22. The demolition of the residence hall will make way for the construction of a new dorm, which is set to open in the Fall of 2023.
The media is invited to come out and attend this event. The viewing area for the demolition will be next to the KEYS Cottage at the AWC Yuma Campus, 2020 S. Ave. 8E. A campus map can be found here. The event will also be streamed live on the AWC Facebook page: facebook.com/ArizonaWesternCollege
The rebuilding of the DeAnza Residence Hall is funded through a board-approved $35 million revenue bond for the college's capital building effort. Revenue bonds do not raise taxes for local taxpayers in Yuma and La Paz County; instead, it guarantees revenue to pay off bonds. The college is using the source of income from Prop 207 funds to pay for this liability.
Eckard Commercial Construction is the contractor performing the demolition of the DeAnza Residence Hall. The new dorm will be designed by Thompson Architecture and built by Core Construction.
Contact:
Mandy Heil
Associate Dean of Communications & Marketing
Arizona Western College
Mandy.Heil@azwestern.edu
(928) 314-9594
Contact:
Ross Poppenberger
Vice President for Finance & Administrative Services
Arizona Western College
Ross.Poppenberger@azwestern.edu
(928) 344-7521