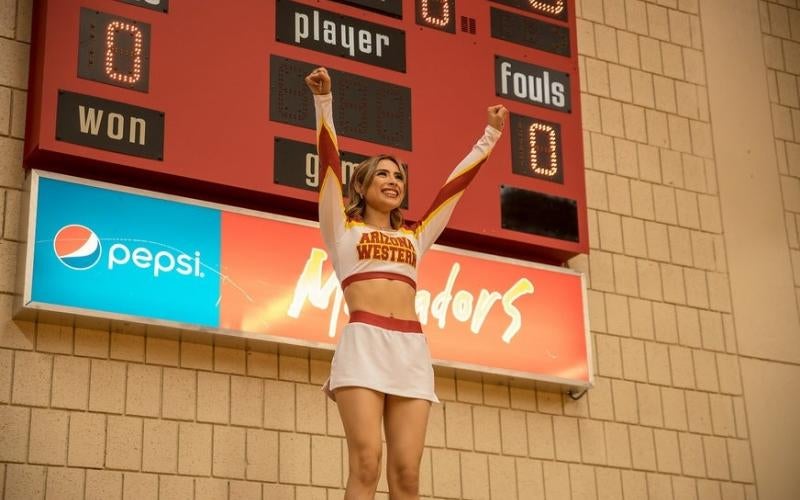 Cheerleading teams to compete during Battle at the House
April 7, 2022
---
Public invited to first-ever competition for AWC Cheerleading
Yuma, AZ (April 7, 2022) – Local cheerleading teams are preparing for an upcoming Battle at the House event on Saturday, April 23.
The competition will feature teams from area junior high schools and high schools as well as Arizona Western College and Eastern Arizona College.
The community is invited to come out and attend this inaugural event. Doors will open at 1:30 p.m., with the competition starting at 2 p.m. at the AWC House Gym, 2020 S. Ave. 8E. Admission is $5 at the door.
Contact:
Jane Peabody
Coordinator of Physical and Wellness Education
Arizona Western College
Jane.Peabody@azwestern.edu
(928) 344-7540
Contact:
Brianna Perry
Cheerleading Coach
Arizona Western College
Brianna.Perry@azwestern.edu
(928) 581-3696