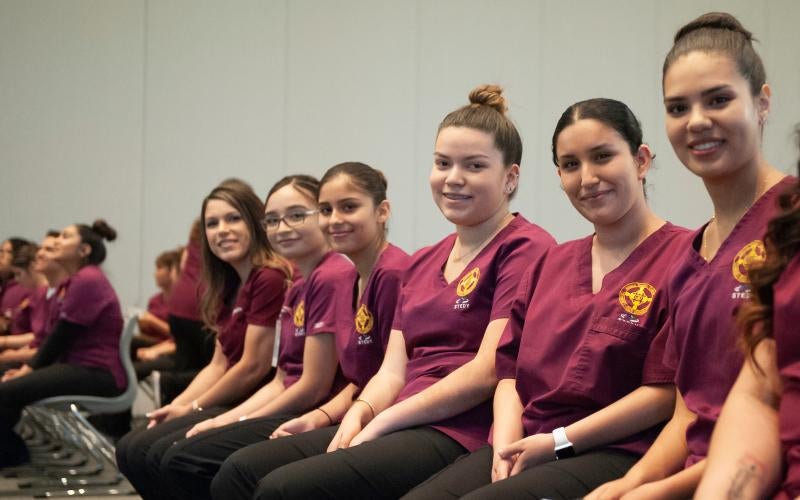 AWC receives $129K for Community Health Worker Project
January 26, 2023
---
Funding to cover tuition, paid on-the-job training costs for 50 students
Yuma, AZ (January 26, 2023) – Arizona Western College has been awarded over $129,000 by the Arizona Department of Health Services to support local healthcare infrastructure with more frontline community health workers.
The proposed project will cover tuition and program fees for 50 students seeking to earn their Community Health Worker Occupational Certificate at AWC. Students will also have an opportunity to be paid for on-the-job training upon competition of the 20-credit-hour program. Textbook costs will also be covered for 25 students.
Classes for this cohort are projected to be available online and in person at the Yuma Campus and the San Luis Learning Center beginning in the Summer and Fall of 2023.
The Community Health Worker program is designed to provide students with the essential skills to become a community health worker, also known as a Promotora/o. The curriculum focuses on the integration of the physical, emotional, and spiritual aspects of the individual while providing the philosophical foundation and technical skills required. Students learn to build individual and community capacity by increasing health knowledge and self-sufficiency through outreach, education, informal counseling, social support, and advocacy. Through this program, students are prepared for frontline community health work serving as liaisons between health/social services and the community.
Contact:
Elaine Groggett
Director of Curriculum, Assessment and Scheduling
Arizona Western College
Elaine.Groggett@azwestern.edu
(928) 317-6043
Contact:
Reetika Dhawan
Vice President for Workforce Development and
Career & Technical Education
Arizona Western College
Reetika.Dhawan@azwestern.edu
(928) 344-7567