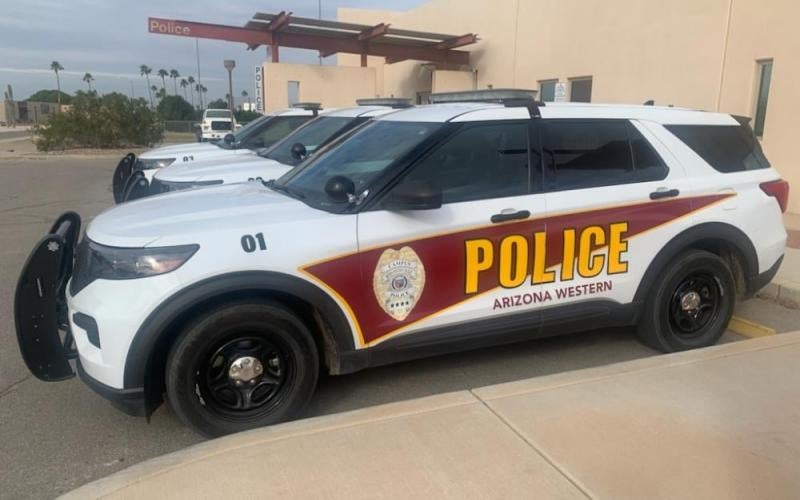 AWC Police Department awarded $9.5K grant from Arizona Governor's Office for Highway Safety
February 1, 2022
---
Yuma, AZ (February 1, 2022) – In October 2021, the Arizona Western College Police Department (AWCPD) was named as the recipient of a $9,594 grant from the Arizona Governor's Office for Highway Safety.
The funds will be used to purchase an Intoxilyzer 9000, a breath analyzer machine utilized to determine a person's blood alcohol content. 
The Intoxilyzer will be used by the AWCPD as a tool to enhance its mission to combat impaired driving. The addition of this breath analyzer machine at AWCPD will provide another location to assist other local law enforcement agencies with processing subjects they have detained for driving under the influence of alcohol.  The AWC Law Enforcement Training Academy will also utilize the Intoxilyzer in their training for new police officers attending the academy.
Contact:
Stephen Suho
Chief of Police
Arizona Western College
Stephen.Suho@azwestern.edu 
(928) 314-9500