Notice:
This event is either in progress or has already occurred. If no date/time is visible, this event has concluded.
Check the start/end times or view all
upcoming events
.
Event Details
Yuma Educational Success (YES) Program
Attention new AWC Matadors!
The Yuma Educational Success (YES) Program is a unique transfer program designed to support you on a successful college pathway from Arizona Western College to Northern Arizona University. The goal of the YES Program is to support you with completing your bachelor's degree while ensuring college is financially and academically possible. The YES Program offers college resources, a scholarship program, and academic, career, and transfer support to ensure that you graduate prepared for your career!
If you graduated in 2022 or 2023 from a Yuma Union High School District School, you may be eligible for this program.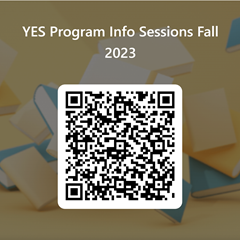 Location Details
All Information Sessions will be located in the AWC 3C Building, Room 2206.
Contact Information